Top New Hot Spots in Powell, Ohio
Top Hot Spots in Powell, Ohio




Ill Mannered Brewing Company
Ill Mannered is not a newcomer to Powell, but in August of 2018 this Powell favorite opened a new brewery and taproom just east of its existing location at 38 Grace Dr. The 3,000 square foot space includes a 1,500 square foot taproom, 1,500 square foot brewing space, and 1,000 square foot patio featuring a fire pit and food truck access.
Ill Mannered's beer list has grown to 20 taps mainly of Ill Mannered's locally brewed beer, but also offers guest drafts, ciders, wine, spirits, and cold brew coffee. Many times during the week Ill Manerred offers some of the cities most desirable Food Trucks as well as an in-house Kitchen for small plate bites and local snacks.
Making their beer 93 gallons at a time allows Powell's first brewery the ability to experiment at a small scale and rotate in new beers. Ill Mannered has a rotating group of regular beers such as POWELL! Right In the Kisser IPA, Ill Manna Slamma Blonde Ale, Big Donkey Porter and Effe Off Hefeweizen. However, be on the lookout for their collection of specialty beers and rare releases including Audible Groan Barleywine, Subterfuge Russian Imperial Stout, Oldmanski Old Ale and Pandora's Juice Box Pale Ale!
We Recommend: Start off with the POWELL! Right In the Kisser IPA, but make sure you look for one of their seasonal and rare offerings.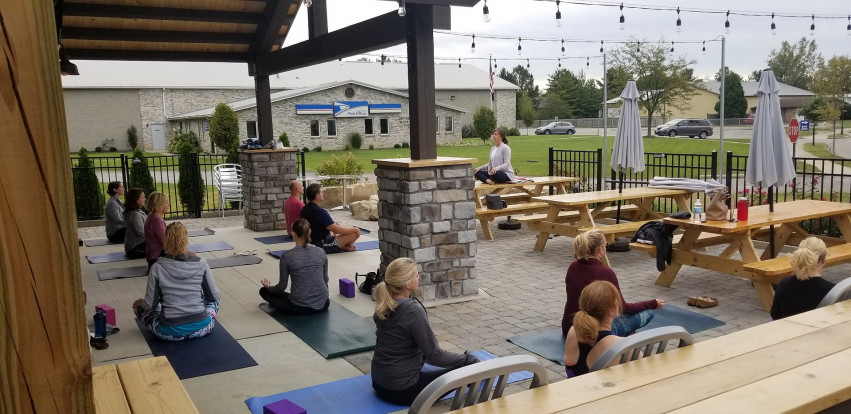 Tiki Bars are making a comeback and Huli Huli is the latest to open in Central Ohio at 26 W. Olentangy St, in the heart of downtown Powell. Dustin Sun, a Powell veteran with Espresso 22 coffee shop down the road, brings a destination spot to our growing community that he already has a great relationship with.
With just a few weeks under its belt, Huli Huli has made an impact on the area drawing impressive crowds with their focus on handcrafted cocktails made with house-made juices and syrups. Some favorites are the Jungle Bird, Painkiller, Mai Tai, and the Zombie. Huli Huli currently offers a small plate menu including, but not limited to, chicken wings, spring rolls, dumplings, and sliders with a goal of growing to a more expansive menu in the future. Along with the cocktails Huli Huli offers traditional frozen drinks and daiquiris, craft beer and wine.
Huli Huli stands out the minute you walk in with it's on the mark concept including wooden tiki masks, bamboo, vibrant colored lighting, and custom-made light shades. Sit at the bi-level bar and watch the bartenders perform their art, bring your friends to sit at the group tables, or enjoy a night at one of the high tops or smaller tables. Huli Huli is perfect for date night, or happy hour as well.
We Recommend: The Zombie or the Mai Tai if you are looking for something less alcohol forward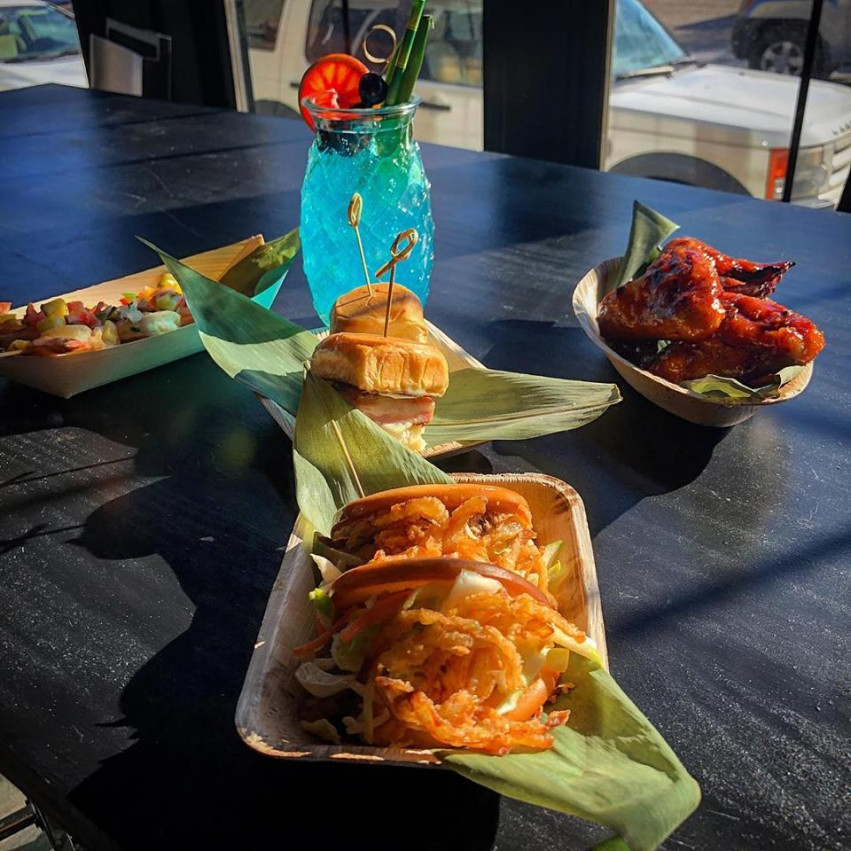 With a successful restaurant in Delaware open since 2007, Shorty's made its way to Powell just shy of a year ago. Shorty's Pizza & Growl has already built a following in the Powell area based on its food, beer, nighttime entertainment, and community involvement.
Located at 9721 Sawmill Rd, Shorty's offers a menu with tavern favorites, and their quality ingredients are made on site. Pizza standards range from your typical offerings to their monthly specials that have included Mac and Cheese Pizza, Breakfast Pizza, The must try Gobbler and a BBQ Pork Pizza that made you wish July would never end. Shorty's is much more than pizza as they also have award-winning wings. These are offered both breaded and nonbreaded with a selection of sauces including the house favorite "John's extra hot". Other items to try include the homemade recipe of chili, smoked bacon and a wide range of sandwiches. Wash down the fantastic food with one of Shorty's beers off their unique list with rarities and favorites from Ohio and the rest of the country.
As fantastic as Shorty's food is - and the awards prove it - what stands out to many is how they have embraced the community. From Christmas Carols from the local elementary school to events featuring the local sports teams, Shorty's cares about the community they are located in and they prove it. Local school uniforms surround the eating area, and the champions table sits in the bar area with room for your entire team and they are known to host events and specials for charity and sporting events.
Check out Shorty's on the patio during the summer, during a night out to listen to fantastic music performers, for a game on one of their many TV's, or with the family for a delicious evening meal.
We recommend: Patriot Pizza and John's Extra Hot Wings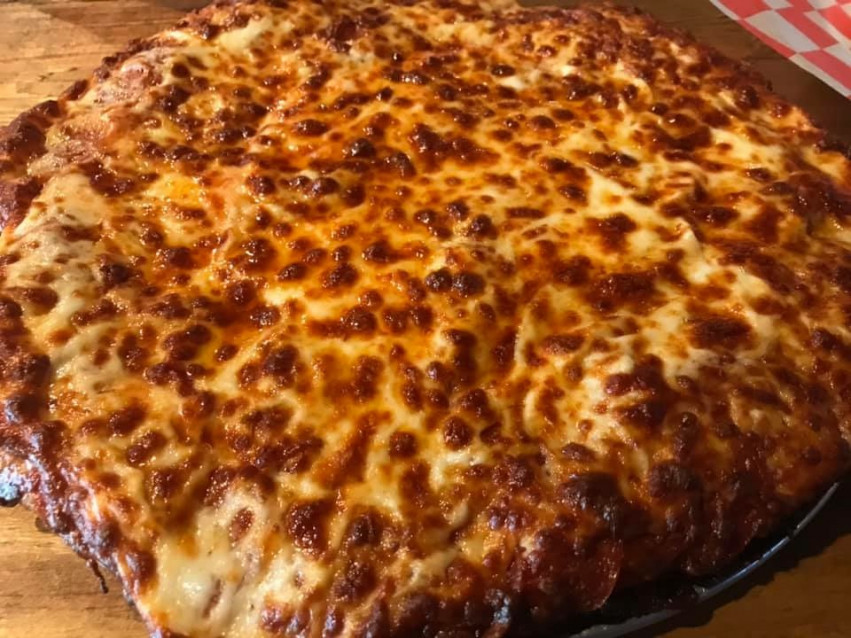 Tucked against the railroad tracks at 41 Depot Street in historic downtown Powell is northern Columbus' newest brewery. Nocterra hit the ground running at the beginning of February, in it's newly renovated 100-year-old freight depot building. This location has become a gathering spot for not only beer lovers, but those who love the outdoor lifestyle that is featured throughout it's home.
Nocterra started with an impressive list of their own beers with a full lineup of ales and lagers, and a focus on bold IPA's and sours. The crowded openings saw pint after pint of Scioto Coast Double IPA, Beta Flash New England IPA, Terra Noire Baltic Porter, Trail Break Helles Lager and others, but also a Gose line of kettle sour's including two fruited sours that went on to be the talk of the Columbus Winter Beerfest. Many of these beers will find their way on the shelves at our local stores through the use of the only canning line in Delaware County.
Nocterra's venue if full of symbolism and history including the active bell located in the rafters, the train rails under the bar, family heirlooms and hand-painted murals of their logo, the moth. The taproom is large and family friendly and will feature food trucks and handcrafted sodas. A successful Kickstarter campaign almost tripled its goal and led to one of the largest beer gardens in the area with a quarter acre of firepits, porches, patio seating and outdoor games.
We recommend: Although the Beta Flash is the most popular the Hawaiian Swell Line is a fruited sour that you must try.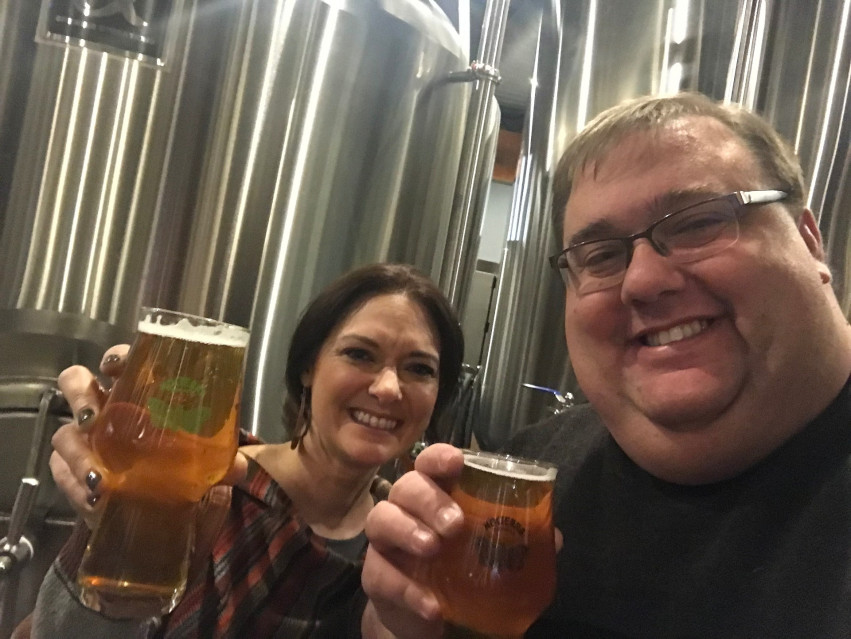 Prohibition's Bourbon Barn
Prohibition Gastro Lounge, located at 21 W. Olentangy Street has enjoyed a successful run since the latter part of the year in 2014. With two floors to enjoy some of the best food, beer, and cocktails our city has to offer, it is a great place to enjoy a game upstairs or enjoy the speakeasy atmosphere of the first floor.
At the end of April 2018 Prohibition opened the bourbon garage at 23 W OLENTANGY ST. Connected by a patio to the main Prohibition building it offers an entirely different experience. While Prohibition offers a fantastic offering of food, beer, wine, and cocktails the garage's focus is on supplying historical Powell with it's best bourbon and scotch menu that rivals any in all of Columbus.
The bourbon bar is a true lounge where you can enjoy a conversation with friends over a drink at a table or on a comfortable couch, play a little pinball, or watch a game on one of the large TV's. When the weather is nice, step out to the large patio with the firepit and enjoy a savory meal. The service is top notch and they are always willing to provide a recommendation that has yet to miss the mark.
You will definitely not find a more exclusive and thorough supply of whiskey in the area.
We recommend: The Old Fashion or the Kentucky Rain